TIMELINE
7 months, organized into 2 week sprints for design and development phases.
TEAM
My Responsibilities: Initial Research and Design
Creative Director/Strategist: Naoya Wada
Account Manager/Strategist: Caroline Johnson
Development: Hex Atlanta
KEY SKILLS
Sketch, Responsive Web Design, Heuristic Review, Site Map
Ken Stanton Music needed a new website.
Ken Stanton Music previously had a site that was unresponsive and hard to use. Our team consisted of myself (designer), an account manager, creative director, and Hex (developers).
Main goals for this site:
Mobile and tablet friendly (responsive)
Increase online sales
Exemplify and enhance Ken Stanton's Music brand
My responsibilities:
Collaborate with account manager and client to conduct heuristic review, index existing pages, create site map, site architecture, and templates.
Produce wires frames using Sketch
Design visual comps of pages for client approval and to hand over to developers
Cut assets for web pages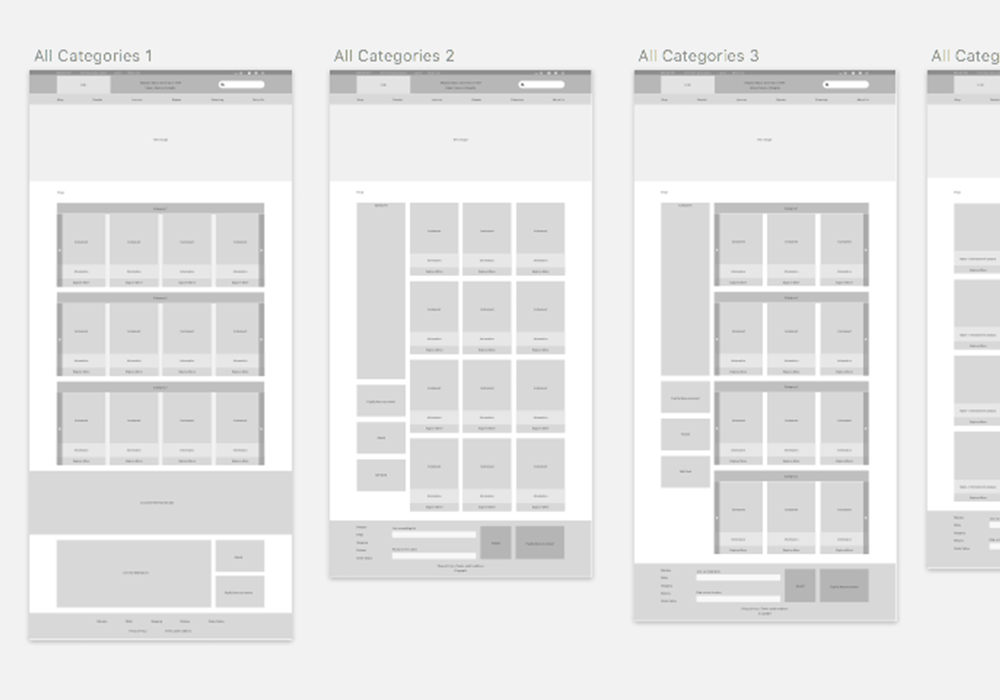 We conducted a heuristic review, which helped us group pages based on type of content into templates to start wire framing and designing against. Examples of groups are brochure pages, product page, teacher page, all-categories page, and home page.
Once the wire frames were approved, we started visual designs of each page. The visual designs served several purposes: presenting to the client, creating desktop and mobile comps, and communicating designs to developers.
Visual Design Comp Examples
General Success
Ken Stanton Music has seen an increase in online traffic (desktop and more importantly mobile) and an increase in sales since the site launched in 2017. Improve to the site are continually being made via Shopify Plugins.